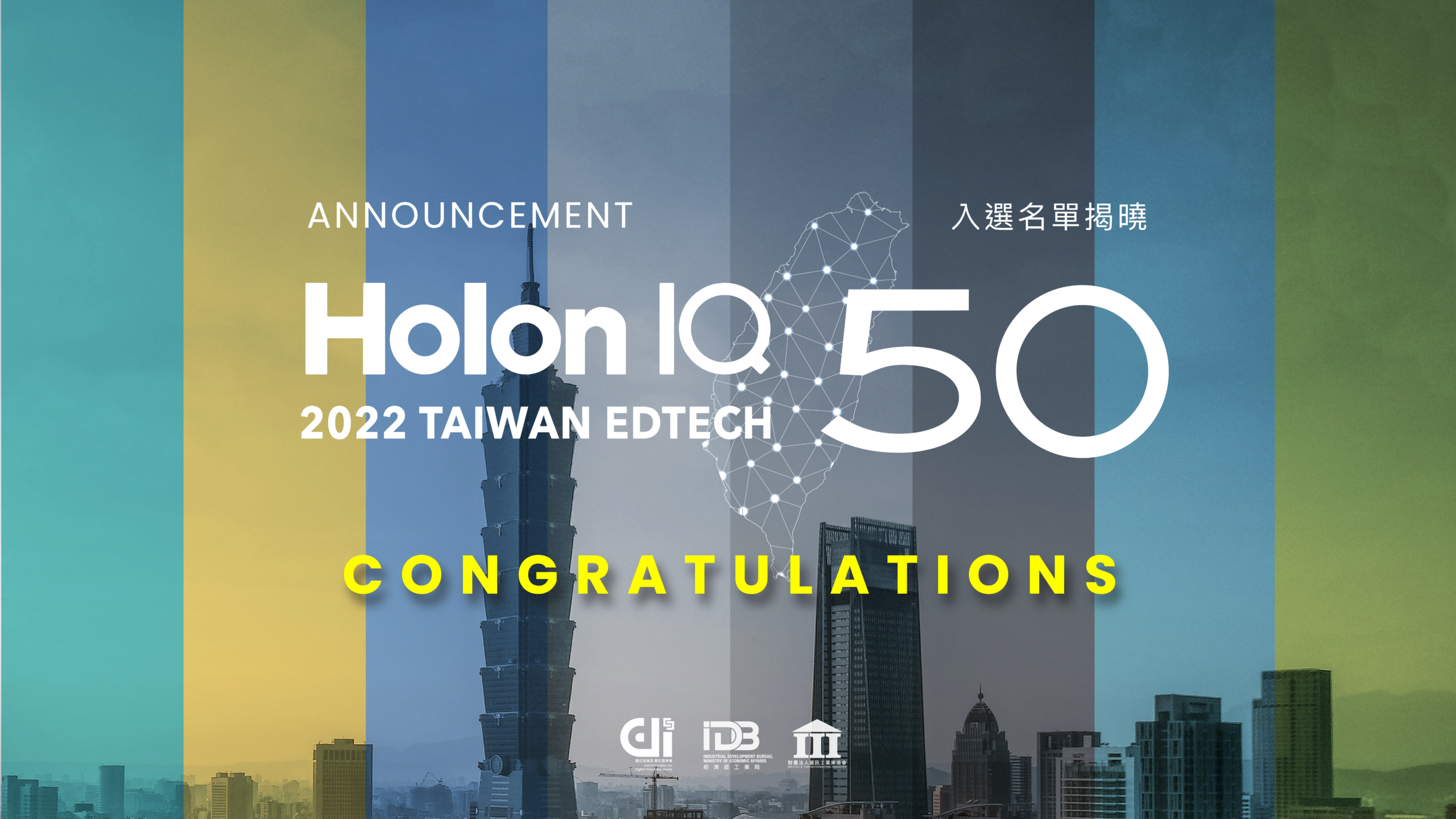 Methodology
The HolonIQ Education Intelligence Unit evaluated nearly 100 organizations from the region powered by data and insights from our Global Intelligence Platform.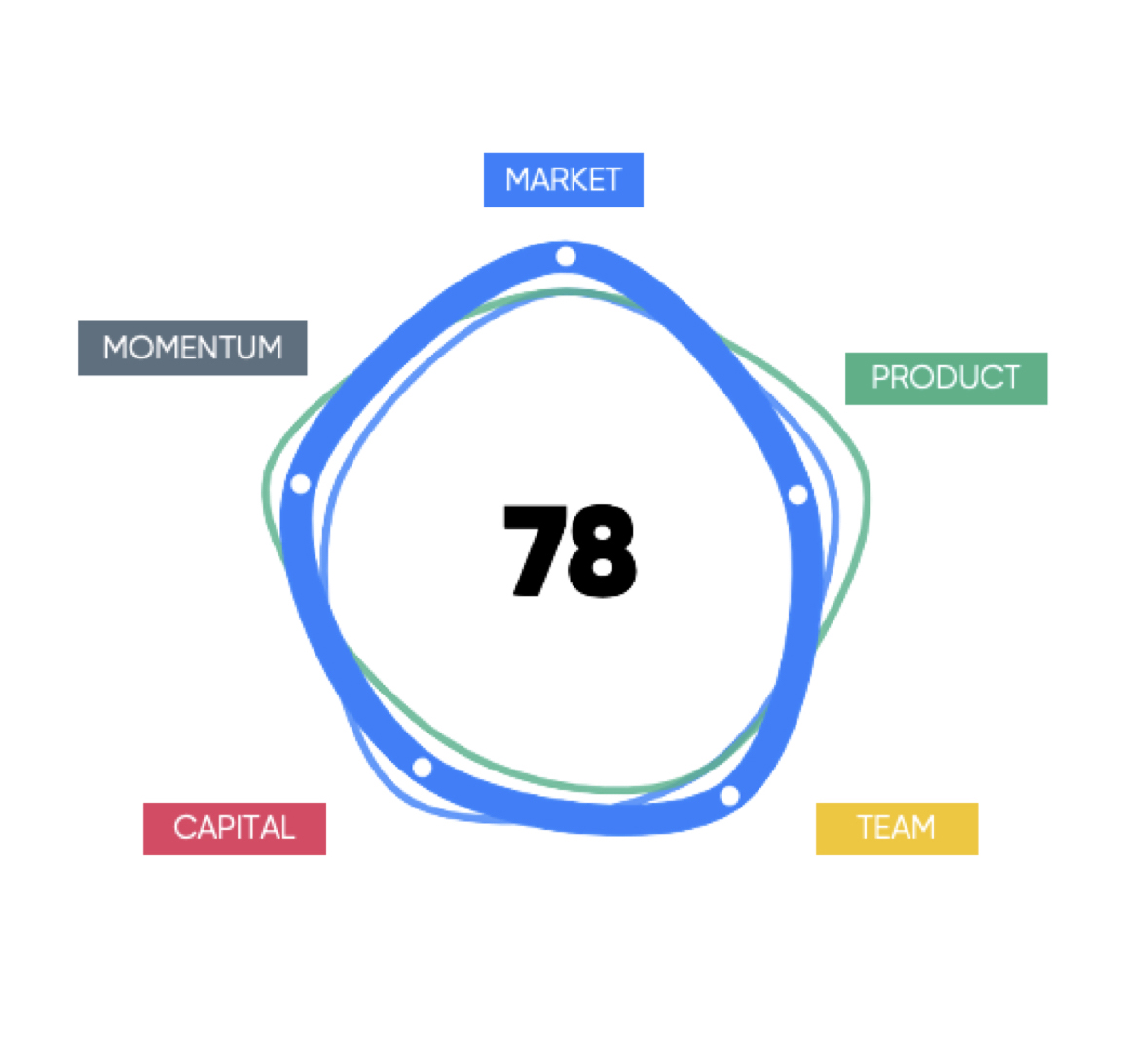 HolonIQ's Scoring Fingerprint
Market. The quality and relative attractiveness of the specific market in which the company competes.

Product. The quality and uniqueness of the product itself.

Team. The expertise and diversity of the team.

Capital. The financial health of the company and in particular its ability to generate or secure sufficient funding.

Momentum. Positive changes in the size and velocity of the company over time.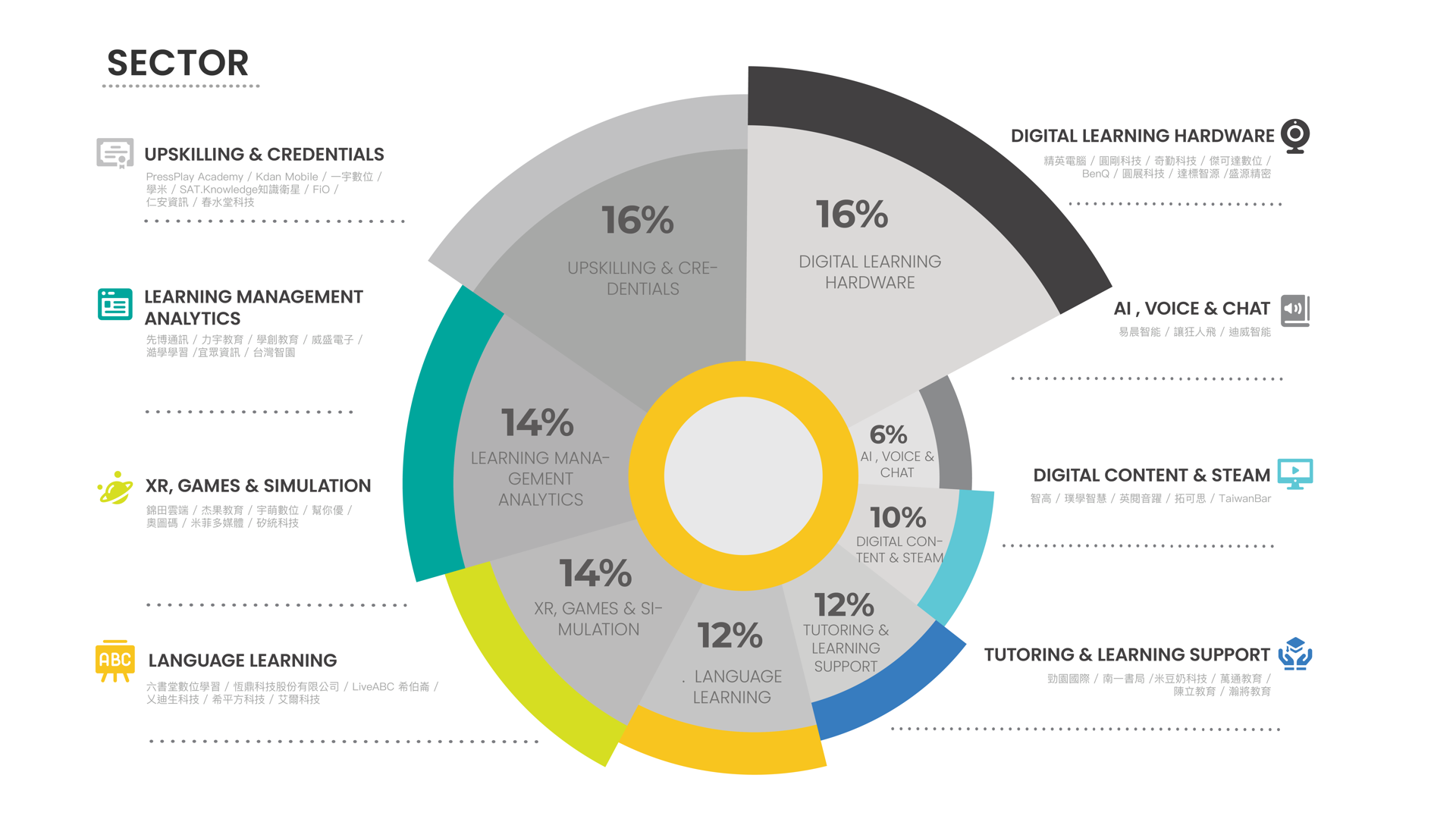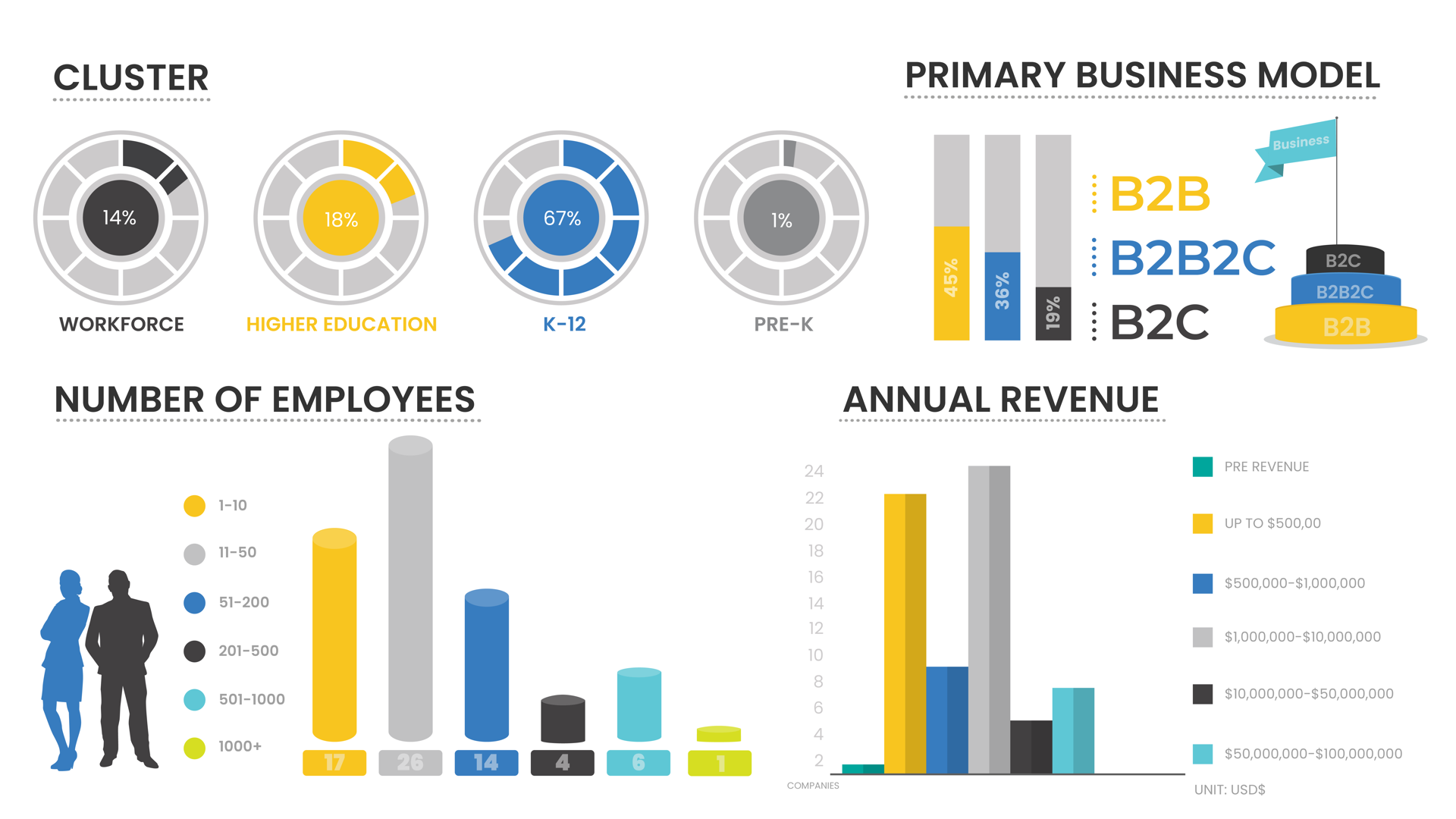 ---
The East Asia EdTech 150 is HolonIQ's annual list of
the most promising EdTech startups from East Asia.
The East Asia EdTech 150 is focused on identifying young, fast growing and innovative learning, teaching and up-skilling starups in markets
such as China, Japan, Korea & Taiwan.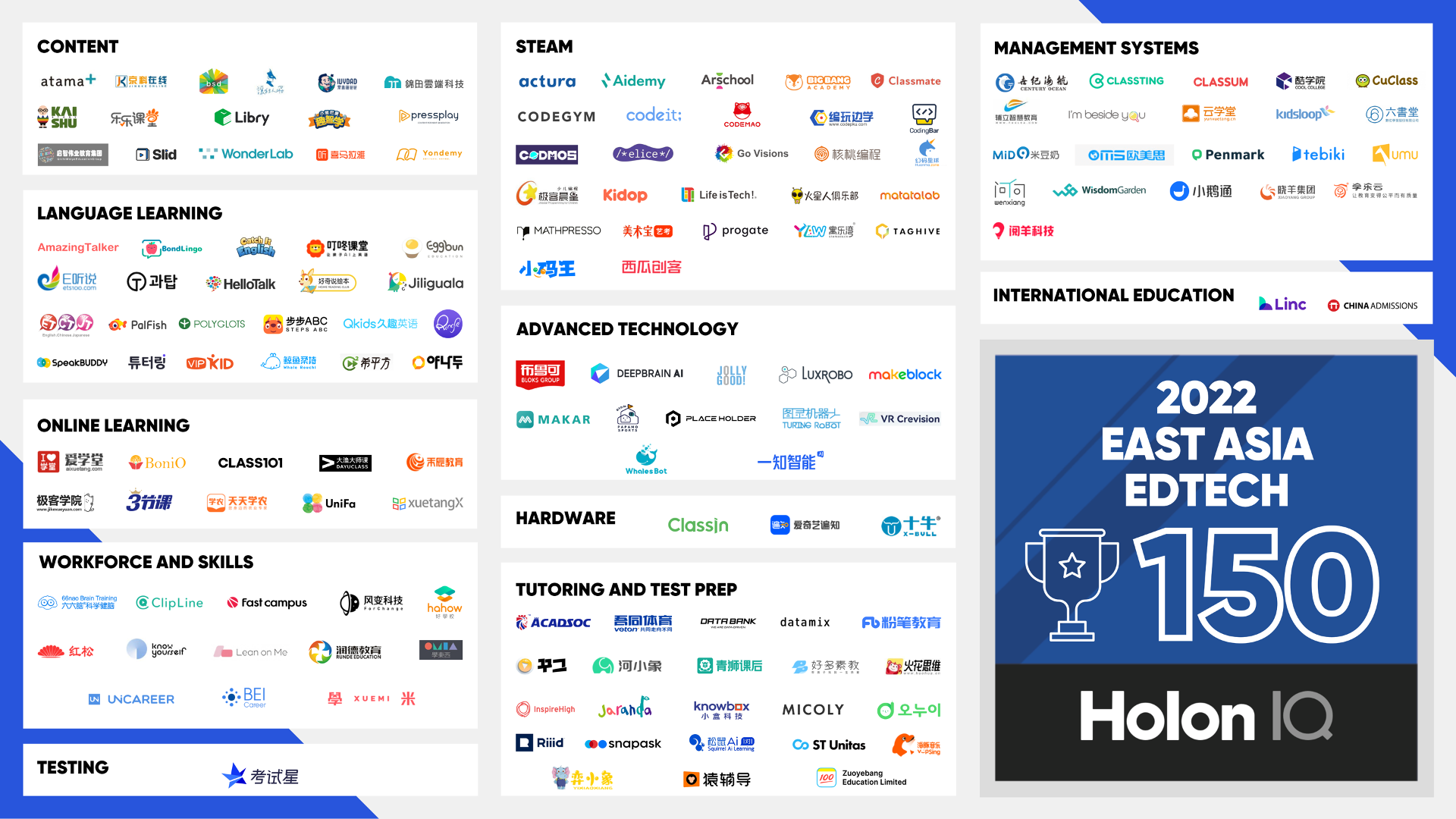 Powered by data and insights from our Impact Intelligence Platform together with
qualitative assessments by HolonIQ's Intelligence Unit, and local market experts in each region,
organizations are evaluated and scored based on our eligibility and assessment criteria.
LIOSHUTAN Digital Learning Inc.
Wisdom Garden Taiwan Limited
ANTEK NETWORKS INC.
MiDo9 technology CORP.
MIND & IDEA FLY CO., LTD.
L Labs Inc.
CSquare Technology Co. Ltd.
Excel-Education Technology Co., Ltd.
Spring House Entertainment Tech. Inc
Xuemi
ACTURA CO., LTD.
JTQC Digital Education Co., Ltd.
Bonio Inc.
WhalesBot International Technology Co., LTD.
AmazingTalker
CodingBar
HAHOW CORPORATION
PressPlayAcademy