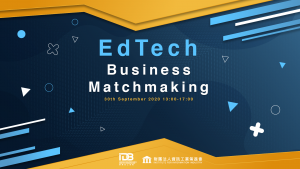 About Ed-tech
Due to COVID-19 barricading the networking across countries. Sep, 30th, we will have hold this event for you to meet the latest ed-tech technology in person! Join us right now for free to explore remote learning, technology and teaching during the pandemic. Come and join us now for free!
Participants: Anyone whom is interested to meet Taiwan Education Industry Suppliers
Registration Fees: Free
Date: September 30th
Time: 13:00~17:00 (GMT+8, Taipei Time), 45 Minutes/Session
This event is an 1 on 1 bushiness event which requires registration first.
Procedure
Please let us know which solutions and Ed-Tech Products you are interested. We will make appointments for you with suitable suppliers from Taiwan.
Notes: This matchmaking event will be held online. A meeting link will be sent to you and the supplier once meeting is scheduled and confirmed by both sides.
Partners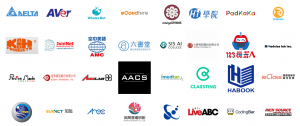 ———–
Contact: Andrew Liu, E-mail: andrewliu@iii.org.tw, Tel: +886-02-6631-6702
Organizer: Industrial Development Bureau
Execution: Digital Education Institute, Institute for Information Industries