METAEDU SUMMIT 2020
Organized by the Industrial Development Bureau, Ministry of Economic Affairs, we at METAEDU SUMMIT 2020 aims to assist EdTech service companies in expanding international business , enhance the development of the industry and to provide first-hand educational trends and to discover how technology and innovation could enable educators and learners to thrive.

▌Date: Wednesday, 25 November, 2020
▌Time: 09:00-16:30 (GMT+8, Taipei Time)
▌Venue: Songshan Cultural and Creative Park No 1. Warehouse (No.133, Guangfu South Road, Xinyi District, Taipei City 11072, Taiwan)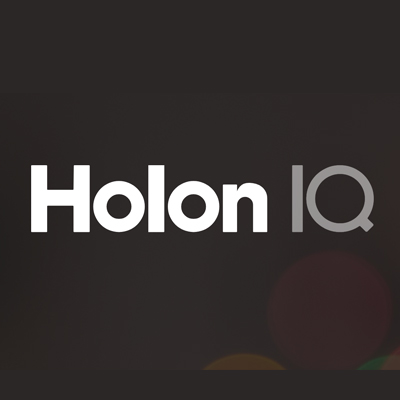 Marketing Report
Professional education speakers share with us the latest trends and insights of the global education market industry.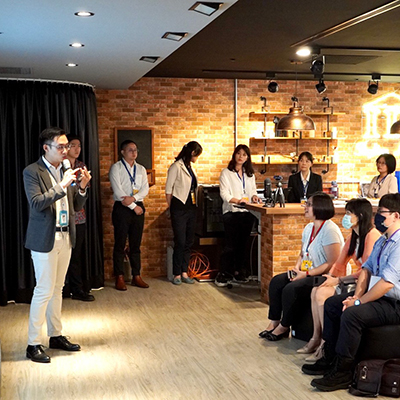 Case Study
Acknowledge the achievements of remarkable representatives from the industry and academy and share experience.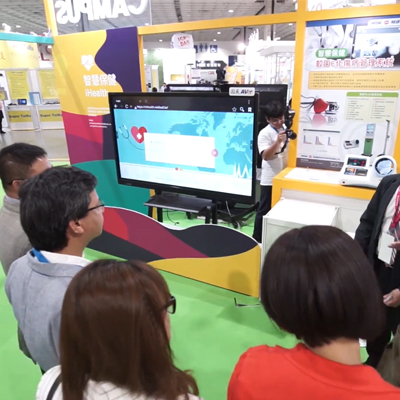 Innovative Products
All kinds of innovative and trending education products and the latest technology from Taiwan. Apply to 1-on-1 online meetings with the suppliers!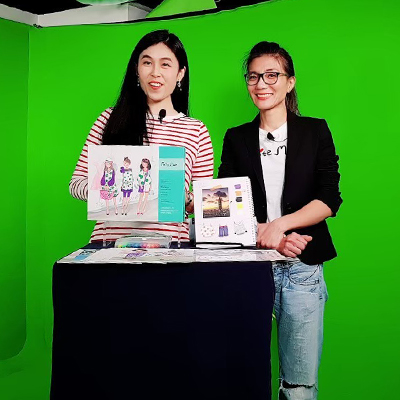 Virtual EXPO
Present a future model which combines virtuality and reality in advance, also takes social distancing and prevention of the pandemic into consideration.
Distributors/Buyers
One-on-One online business meeting from over 2000 distritbutor and buyers from oversea countries including South East Asia, China, Europe.
Government institutions
Local Education Department and Information Computer Technology offices.
EdTech Companies
Over 60 Taiwan companies from Education and IT business including Hardware, Software, Content and Service...etc.
Academic institutions
Schools, Deans, Teachers, communties from 22 local counties.
Standing on the shoulders of giants, you can see far. Realizing successful cases of the smart learning industry and foreign market experience, you can learn widely. The "Appreciation Ceremony for Model Cases of Smart Learning and Guide Book Launch" allows you to read the essence of the guide books first, and master the five themes of the guide books about the smart learning industry. Read the guide books first!
Alliance of Schools
We have won the award from HundrED in Finland for 4 straight years since 2017. We promote educational equality and make learning without barriers.
Smart Campus
By smart campus, we master the trends for education and realize that how Taiwan progresses and how our smart learning companies win the market shares.
Special Education
With the global proportion of students who have special educational needs growing year by year, we open a door to explore the world for them.
Smart Health
With the application for AR, VR, and MR increasing, Taiwan's smart health uses multiple technologies to facilitate the combination of theories and practicalities.
STEAM Niche
We create a "STEAM niche" by linking the international education innovation alliance with platforms of education innovation and e-commerce operation.
November 25th, 2020
09:00-09:30 Registration
09:30-09:40 Greeting from Organizer
09:40-10:10 Acknowledgement
10:10-10:50 Keynote: Holon IQ
Patrick Brothers, Co-CEO and Co-Founder of Holon IQ
10:50-11:20 Networking Break
11:20-11:40 Tech Vision: Innovative ICT and Smart Education
Robert Ding, Vice General Manager of MiTAC Information Technology Corp.
11:40-12:00 Innovative Practice: Leading World Education, Transform Toys to Teaching Tools
Vivian Zhang, Vice President, Overseas Sales Division of Genius Toy Taiwan Co.,LTD.
12:00-13:30 Break Time
November 25th, 2020
13:30-14:10 Back to the Future: Education Lessons for the Post-COVID 19 New Normal
Kenn Ross, Managing Director of Minerva Project
14:10-14:30 Taiwan EdTech Development and Oversea Collaborations Update
Fang Chen Chuang, Director of Digital Education Institute, Institute for Information Industry
14:30-14:50 Reform of Learning: How to Create A Sustainable Live Streaming for School
Stephanie Chen, Project Manager & Hasan Zainaldin, Project Manager of AVer Information Inc.
14:50-15:10 Developing Global Business: How to Enhance Your Language Skill
Claire Huang, Director of LiveABC Group (Hebron Soft Limited)
15:10-15:40 Networking Break
15:40-16:00 Ready for the AI Revolution: How WW Top Schools Using Technology to Learn
Power Wu, Founder of HABOOK Group
16:00-16:20 STEAM Education: How Publisher Become an International Brand
Hawk Fan, Chairman of JinYuan International Corporation
16:20-16:30 Closing
Special Note:
The organizer has right to adjust event program, event program is subject to adjustment by agenda team, we guaranteed to provide hand sanitizers, take body temperature, encourage participants to wear masks, record the presence of the participants and prohibit those whose body temperatures are above 37.5 degrees Celsius from entering the venue.