About the METAEDU SUMMIT Virtual Expo
METAEDU Summit is an educational technology industry event from Taiwan, initial by the Industrial Development Bureau, Ministry of Economic Affairs. We aim to assist EdTech service companies in expanding international business and enhance the development of the industry, to meet with education community to bring up first-hand marketing trend, and discover how technology and innovation enable educators and learners to thrive.
This year summit theme is "Education in a Post-Pandemic World" with topics such as global marketing trends, online streaming learning, smart campus, AI revolution, and STEAM education. The event also designs a 1-month period online expo platform and One-on-One business meetings for international buyers to participate.
Participants: Anyone whom is interested to meet Taiwan Education Industry Suppliers
Registration Fees: Free
Virtual expo platform: November 25th ~ December 24th
Meet and connect with inspiring educators driving innovation in education across Taiwan. Start dialogues, exchange ideas, and make connections with key decision makers. You also can set up a 1-1 meeting with Taiwanese companies which requires registration first.
---
Event Procedure
Choose vendor that you are interested.
Check all available time periods.
Please make an appointment at the time that you are available. One account can only reserve one time slot of one vendor.
After you apply, the vendor will receive a notice and they will confirm if the schedule is OK. You will receive a confirmation letter once the vendor replies.
This matchmaking event will be held online through Jitsi Meet. A meeting link will be sent to you and the vendor once meeting is scheduled and confirmed by both sides.
The online meeting room will be available 1 hour before the appointment time.
---
Notes:
You can check if the vendor reply available or not via "My Account" > "Reservation".
If you want to reschedule or Cancel the online Consultation, go to "My Account" > "Reservation" and click "Cancel" button.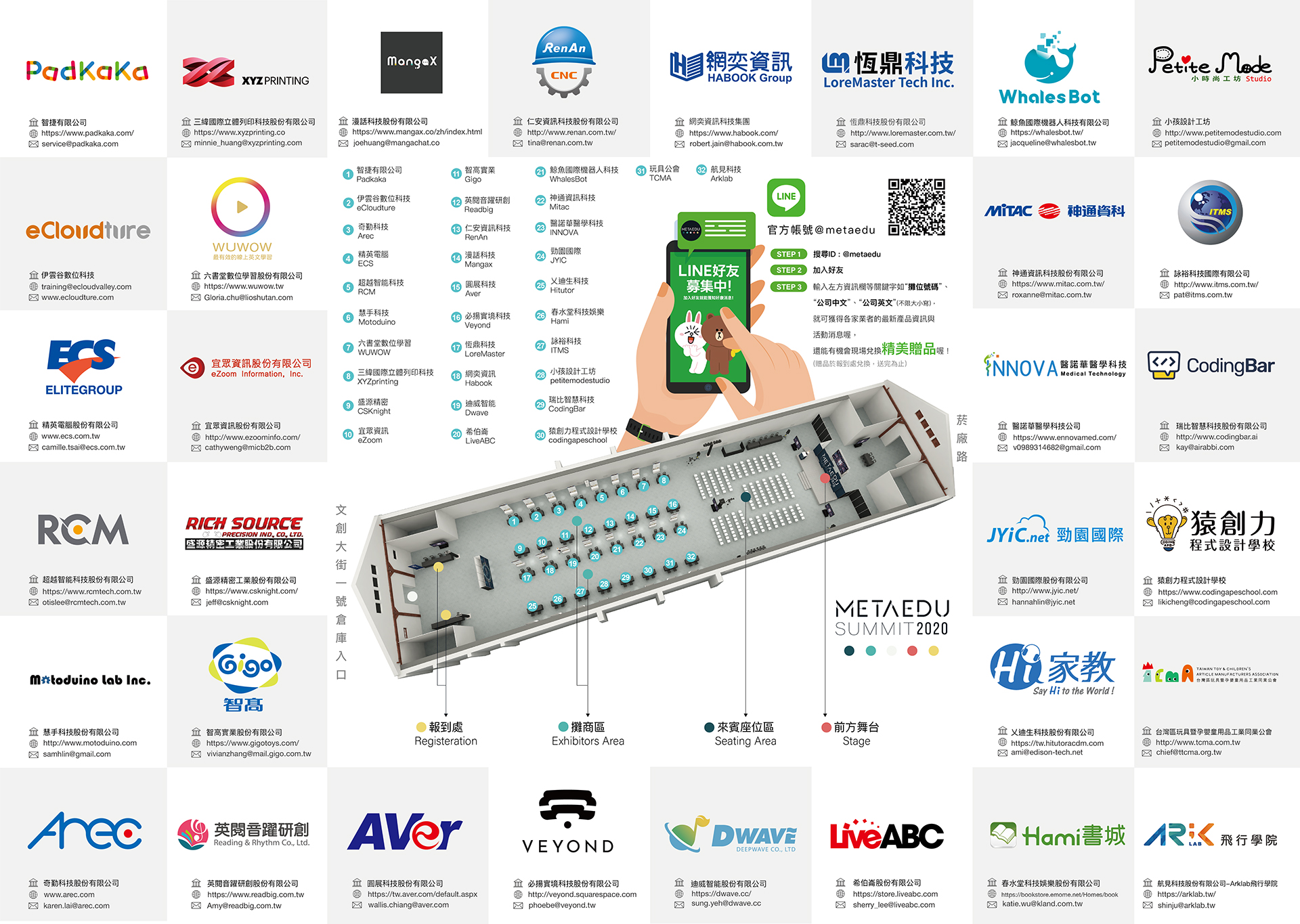 ---
Contact: Tracy Ruan, E-mail: tracyruan@iii.org.tw, Tel: +886-02-6631-6768
Organizer: Industrial Development Bureau
Execution: Digital Education Institute, Institute for Information Industries